February 16, 2018 / by Kartikey Mishra / In City / 0 Comments
On 6th of Feb; The City known for its elegance and sophistication has taken an intuitive step to protect it's environment and is fighting the chaos with Mobycy.
The problem of over-crowded roads and the resultant hike in fares is not a new sound to the locals. Moreover, parking spaces are unable to accommodate the surge in the number of cars on the road, and every thinkable solution seems rather radical to follow.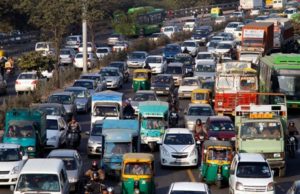 The main idea behind solutions today is a misunderstood concept. It is believed that an answer needs to be sophisticated and complex in order to solve the problem and this becomes a constraint for many visionaries.
But, every now and then constraints are followed by creativity and we at Mobycy have debunked this thought by making a product which is simple, disruptive and is backed by an innovative technology to enable easy usage. We came up with the idea of dockless bicycle sharing which is the perfect solution for all the problems prevailing in the public.
Also, we have signed an exclusive deal to operate at Jaipur Metro Stations to provide quick, efficient and nominal services to daily commuters to help them beat traffic and stay in shape.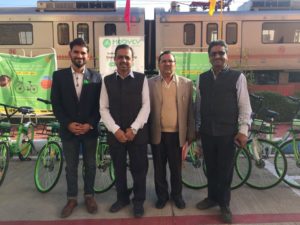 So, Jaipur!! Get ready to be a part of the Mobycy family and pedal in the name of Greener Environment, Healthier Lifestyle and Green Tech Revolution.