Today, it is not convenient for people to arrive at their last mile destination via public transportation, so they have to walk down or take a cab or auto. No cheap, easy, quick & health friendly option available for short & fast commute!


Mobycy is a disruptive bicycle sharing technology platform to solve this last mile problem. Helps people cover a short distance without any wait at a very nominal cost. Mobycy is India's first dockless bicycle sharing app. Just pick up a bicycle by scanning QR through the app, ride and park it sensibly anywhere. Mobycy's vision is to make India a greener & fitter cycling nation.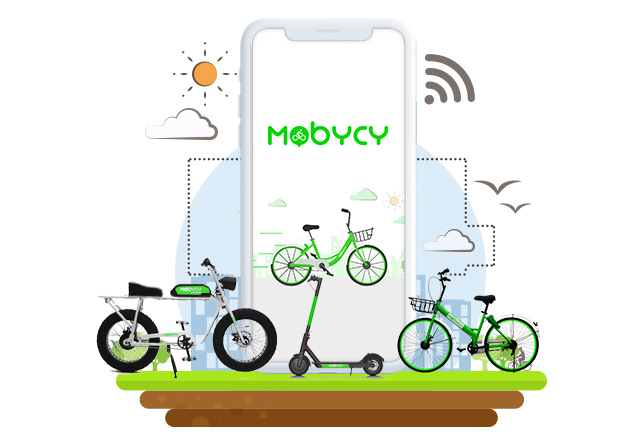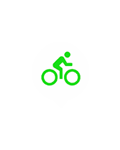 Download
Download the Mobycy app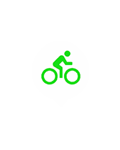 Locate
Locate a bicycle near you

Unlock
Scan QR Code to Unlock

Ride
Start your cool green Mobycy ride

Finish
Manually lock and click end ride on App when you are done

Park
Park anywhere responsibly in public place so that others can easily find
Why Mobycy?
Quick Short commute | Green Tech | No pollution | Less Traffic | Fitness

1st to Market
Successful concept brought to India by a superb team

Evolved Tech Product
Integrated GPS Lock technology


Driving Fitness
Slice of ₹1bn fitness market in India

Solving biggest menace
Traffic & Pollution


Green Power
Plant a tree on every 100 bike rides
Which cities we're available?
"I come daily to my office in Cybercity via Delhi metro. I used to book a cab at Sikandarpur station which takes 10-15 minutes to come and then it takes 10-15 minutes to reach my office too. Sometimes due to pool, it had to take 15 minute detour too. Daily tension no. But since Mobycy, I'm loving it, all I take is 10 minutes & to top that I get a real sense of achievement as am supporting our country by reducing pollution caused by cabs & autos. I feel empowered."
"I always wanted to buy a bicycle so that I could go for cycling in the morning, however never bought one due to the fear that after a few days, I'll stop the same & then the cycle would just sit idle. Mobycy has given me a great opportunity to start cycling basis when I need it."
"I live in a PG four kilometres away from my college, I used to wait for an auto daily, then haggle the Rs.50-100 price daily to finally reach the college in 30-45 minutes. With Mobycy, now I step down, ride and within 15 minutes & just Rs.10, with a free mind, I cover the distance."
SUPPORTED BY
Mobycy is getting a great coverage & support by media houses & our partners
Introductory Pricing - Starts @ Rs 5/15 Mint
E-Bike
Rs.20 to Unlock Rs. 1/ Minutes




Each Ride Of Maximum 2 Hours
eBike, Bicycle Sharing in your city
Mobycy is India's 1st smart bike rental app. It's a dockless e-bike, e-scooter, bicycle sharing App. We're bringing stationless bicycle, e-bikes, e-scooters on sharing for the first time in India to solve the problem of last mile connectivity. To reduce traffic & pollution, we've brought an innovation by using Smart GPS Lock based technology to enable dockless bicycle riding & parking. All of this will be by an app & an IOT based smart GPS locks. It's a simple App which helps you find a bicycle on-demand near you anytime, anywhere, scan QR to unlock, ride any short distance & then park safely & responsibly anywhere in public area.
Convenient Cycle Renting Option
How to use: 1. Download Mobycy App, 2. Signup using mobile number, 3. Add nominal Deposit along with your photo id/selfie as a document, 4. Find bicycles, e-bikes, e-scooters around you on the Mobycy map, 5. Unlock a bicycle by scanning QR code, 6. Reach any Mobycy Parking Circle (P) and park the bicycle there to avoid additional convenience fee. Park responsibly in public places only, 7. Once parked, lock the bicycle and also End Ride on the app, 8. You can pay per ride Rs.5/half hour or take VIP Subscription plan of Rs.99 in which you get unlimited rides daily for 30 days. Use code: BYCY to get your 1st ride free
Convenient Cycle Renting Option
Mobycy's vision is to make India a greener, fitter cycling nation, also solving the last mile connectivity issue with our anytime anywhere bicycles. It costs city zero rupees to implement, just a few parking places. We also pledge to plant a tree on every 100 rides in the name of our 100th rider as our CSR social green initiative making the country green.
Problems we're solving with Mobycy: -Easy last mile connectivity, -Lesser pollution, -Lesser traffic, -Fitter & healthier you, -Affordable daily commute. Mobycy = Ride Happiness. One app which can help you burn calories, save money and also help you cover your distance faster and make you spend quality time with your friends and family. Mobycy also gives free MobyCoins on every kilometre you travel. Mobycoins which is your free currency to get free rides. Invite & Earn!
You can get Mobycy at your campus & corporate park too & also in almost all key parts of many Indian cities. Send us an email at help@mobycy.com if you want Mobycy to be launched in your area.
Contact us
Request a Mobycy near your school, office, home or anywhere in your city!
Your submission will help us plan better where we should be available soon
Head office
Gurgaon
Our Phone:
+91-9205946214
Our Email:
help@mobycy.com
© 2018 Mobycy . All rights reserved.