Today, it is not convenient for people to arrive at their last mile destination via public transportation, so they have to walk down or take a cab or auto. No cheap, easy, quick & health friendly option available for short & fast commute!


Mobycy is a disruptive E-Bike, E-Scooter and bicycle sharing technology platform to solve this last mile problem. Helps people cover a short distance without any wait at a very nominal cost. Mobycy is India's first dockless E-Bike and bicycle sharing app. Just pick up a E-Scooter or bicycle by scanning QR through the Mobycy App, ride and park it sensibly anywhere. Mobycy's vision is to make India a greener & fitter cycling nation.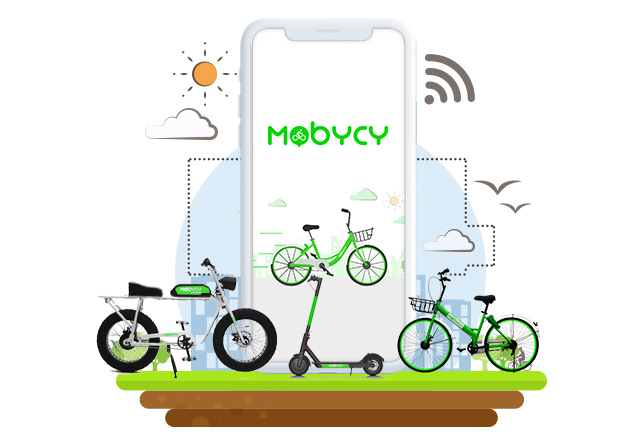 Why Mobycy?
Quick Short commute | Green Tech | No pollution | Less Traffic | Fitness

1st to Market
Successful concept brought to India by a superb team

Evolved Tech Product
Integrated GPS Lock technology


Driving Fitness
Slice of ₹1bn fitness market in India

Solving biggest menace
Traffic & Pollution


Green Power
Plant a tree on every 100 bike rides
Which cities we're available?
SUPPORTED BY
Mobycy is getting a great coverage & support by media houses & our partners
Introductory Pricing - Starts @ Rs 5/15 Mint
E-Bike
Rs.10 to Unlock Rs. 1/ Minutes