February 27, 2018 / by Kartikey Mishra / In City / 0 Comments
"Productivity is not just about doing more, It is about creating more impact with less time"
Today, the prevailing problem is that almost every professional is finding it hard to enhance their personal productivity and more often than not the reason is related to 'Time'.
Due to excessive competition and performance pressure, most of the working professionals are overworked and are finding it hard to make time for things they would like to engage in. Heavy work hours are followed by necessary activities which suck out the value of life and leave it at monotonous living.
If the only time you find for yourself is on weekends then its justified that you wanna spend it relaxing and stress-busting. So, if the whole week is revolving around Work and rest then the most important question that needs to be asked is, 'When will you make time for 'YOU'? How have YOU been maintaining your health? Are you working those Flabs on your belly? The answer to most of these questions would result in a 'NO'.
But don't worry, we understand that you are busy earning and we have the perfect solution. Yes!! we have something called a 'Performance Enhancer' that wouldn't even require you to make a separate schedule and would require only one thing; The Mobycy app.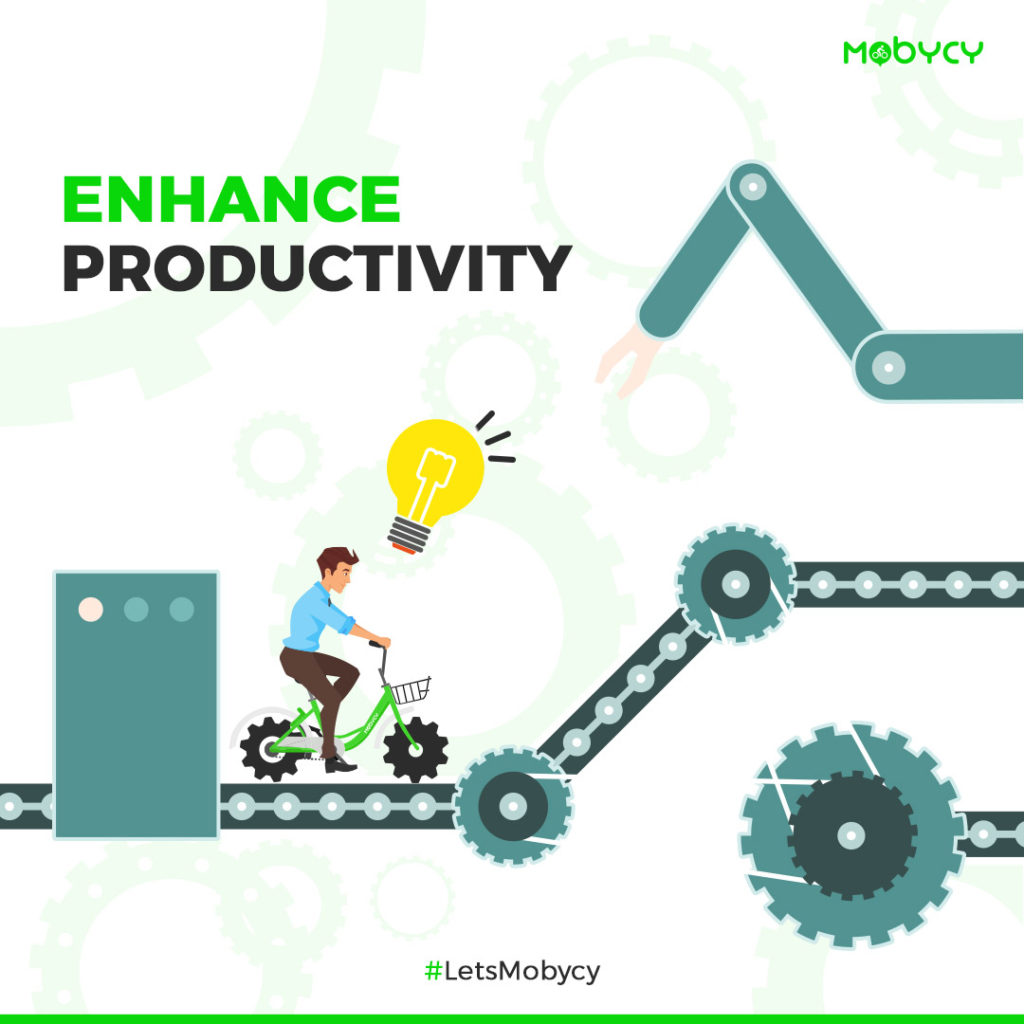 In our busy schedules, we don't give fitness the time it needs and lack of fitness leads to an easily overworked body. But with Mobycy you can find your dose of fitness along with saving time and money.
Productivity is directly related to the efficiency of an activity, which is measured through results but when we add the element of time to the same concept, it seems like an obsolete idea. Today productivity is about doing a number of activities at the same time with equal efficiency. This idea has been integrated with our product and it helps you to maintain your health and helps save money and time, all in one go.
So, what are you waiting for?
Just download the app from Play Store and get Mobycying.