Mobycy BikeShare live in Bangalore
WHY MOBYCY in Bengaluru
Bengaluru, the state capital of Karnataka, is the third most populous city in India. Also known as the 'IT Capital', Bangalore is a Cosmopolitan which serves a wide array of people from different walks of life.

While the city is known for its exuberance and busy life, it's also known for its pollution. Bangalore has ranked second in the list of most polluted cities in India. As far as air pollution is concerned, as per a survey, the Garden City has 14% of school-going children suffering because of air pollution. While New Delhi is at the first position at 21%, Mumbai is in the third place at 13% and Kolkata is in the fourth place with 9% of school-going children suffering due to air pollution.
If this doesn't frighten you then the fact that Bangalore might be inhabitable around the year 2020 ought to. By 2020, India's IT capital will be an unlivable sea of concrete and glass with barely any trees. A victim of the unplanned urbanization that will reduce its greenery to barely 6.46% from the 63 percent green cover it enjoyed in 1973, Bangalore is nearing a stage where it'll not be able to sustain life anymore.

According to a startling study conducted by IISC scientist, Dr. TV Ramachandra and his colleague Dr. Bharath H Aithal, Bengaluru in the space of 34 years has seen a jump of 1005% in the concrete area or paved surface. Dr. Ramachandra says that if rampant urbanization continues unchecked, the city would be uninhabitable by 2020. While the State is busy retaining its power and the society is communicating through the invisible lens of social media, very few are actually concerned and willing to fight this problem. One of these lone warriors is Mobycy.
Mobycy is the first to bring the concept of Dockless Bike sharing in India and is the leading the most sought-after solution to this pollution, i.e - CYCLING. With a presence in over 10 cities and 50k+ users followed by a Million+ rides, Mobycy has helped save 10 tonnes of Carbon Emission since its inception. Also, Mobycy has pledged to plant a tree for every 100 rides completed.

The above mentioned is just one of aspects related to this Brand. Moreover, it helps solve the problem of Last mile connectivity and also promotes health and fitness through its product. Mobycy is also an affordable alternative to commute when compared to the highly expensive medium of transportation like Cab, Taxi, and Auto. Mobycy has been blessed with the PBS program of Directorate of Urban Land Transport (DULT) Bangalore where government has suggested a lot of parking points to enable cycling as a concept in the city.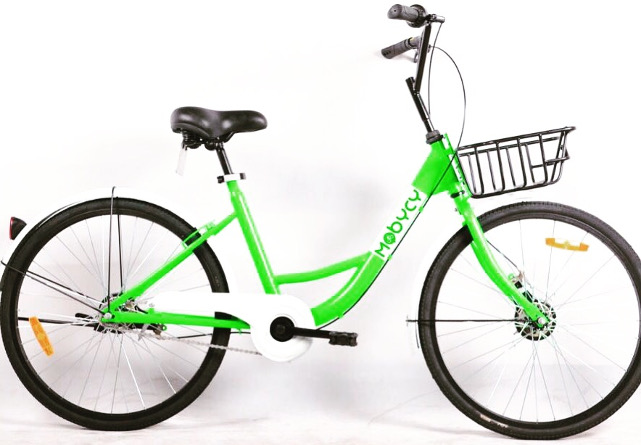 HOW TO MOBYCY in Bangalore
You can easily find a Mobycy cycle for rent in Bangalore, all you have to do is to Download the app from the play store, register your account on the app and get Mobycying. Currently, we are active in 5 areas in Bangalore; namely - Christ University, Village Hypermarket, Tavarekre, Punjab Grill Restaurant (Adugodi), Income Tax Department (Koramangala). If your desired location is not on the Map then you can fill this FORM
and mention you desired parking location and we will try our best to add it to a Mobycy designated parking spot. So, are you searching for a better alternative to cab and taxis or are you worried about your increasing weight, then get Mobycy now. Mobycy is the ultimate fitness cycle with a green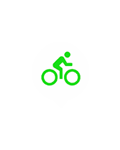 Download
Download the Mobycy app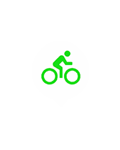 Locate
Locate a Mobycy bicycle near you

Unlock
Scan QR Code to Unlock

Ride
Start your cool green Mobycy ride

Finish
Manually lock the bicycle when you're done

Park
Park anywhere responsibly in public place so that others can easily find
Why Mobycy?
Quick Short commute | Green Tech | No pollution | Less Traffic | Fitness

1st to Market
Successful concept brought to India by a superb team

Evolved Tech Product
Integrated GPS Lock technology


Driving Fitness
Slice of ₹1bn fitness market in India

Solving biggest menace
Traffic & Pollution


Green Power
Plant a tree on every 100 bike rides
Introductory Pricing - Starts @ Rs 10/hour
Rs. 5 For Every 30 Mins Post That
30 Day Subscription Model
Each Ride Of Maximum 60 Minutes
Contact us
Request a Mobycy near your school, office, home or anywhere in your city!
Your submission will help us plan better where we should be available soon
Head office
Gurgaon
Our Email:
help@mobycy.com
© 2019 Mobycy . All rights reserved.